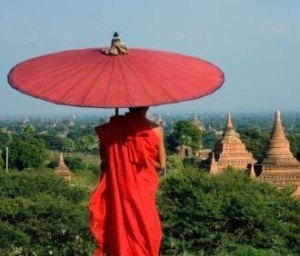 Un milliard de voyageurs ont franchi des frontières internationales en 2012 et près d'un quart d'entre eux provenaient de l'Asie-Pacifique, selon le World Travel and Tourism Council.
Outre l'Europe, l'Asie est devenue la destination de choix pour de nombreux voyageurs, et les experts indiquent que la stabilité de la région, la richesse du patrimoine et sa diversité vont continuer à attirer les touristes dans les années à venir.
Qu'il s'agisse d'un séjour pour visiter les temples, une croisière de luxe, faire du ski dans les montagnes, ou simplement une promenade dans les parcs, les voyageurs n'hésitent pas à dépenser pour profiter au maximum de leurs vacances asiatiques.
Une agence de voyage basée à Singapour, The Travel Corporation, s'attend à avoir 20 à 30 pour cent de croissance en glissement annuel dans l'année à venir. Cela suite à l'introduction de nouvelles destinations populaires comme l'Inde, le Vietnam, le Laos et la Chine.
L'agence propose des forfaits entre 2500 $ et 4000 $ par personnes, des séjours plutôt chers, mais la demande reste importante.
Robin Yap, le président (Asie) de The Travel Corporation, a déclaré: « Le prix n'est qu'un aspect mais ce que vous obtenez en retour, c'est une expérience tout à fait unique comme séjour, une destination et une croisière de grand luxe, aussi agréable que les hôtels.  »
Avec l'Asie configuré pour être le marché des voyages avec la plus forte croissance en 2013, une étude réalisée par l'organisateur de voyages en Asie ITB a déclaré que les réservations de voyages en Asie-Pacifique atteindraient 357 milliards $ l'année prochaine. C'est une hausse de 64 pour cent par rapport il y a quatre ans.
Des économies stables, la hausse des monnaies locales et le transport aérien à prix abordable ont donné naissance à une nouveau type de vacanciers en Asie et en dépit de sombres perspectives sur l'économie mondiale, les experts sont optimistes sur le fait que les touristes vont continuer à se diriger vers l'Asie.
Aaron Hung, le directeur des partenariats pour l'Asie Pacifique, avec le site de voyage en ligne TripAdvisor, a déclaré: «Nous avons effectivement pu voir plus de voyageurs recherchant des destinations asiatiques dans la dernière année sur TripAdvisor, donc il y a une augmentation très continue et cohérente sur l'intérêt de la destination Asie.  »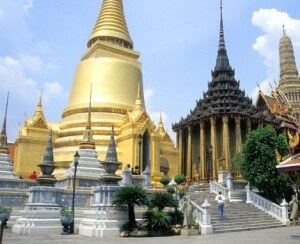 TripAdvisor a indiqué qu'il avait eu vu plus de 10 millions de visiteurs dans ses sites de voyage pour l'Asie, principalement pour la recherche d'informations sur Bangkok, Hong Kong et Singapour.
Si on regarde les trois plus grands marchés d'arrivée des visiteurs, essentiellement en Indonésie, en Chine et en Malaisie aussi, ces marchés continuent de voir une croissance à deux chiffres en glissement annuel en la première moitié de 2012 .
Les compagnies aériennes et les hôtels ont profité de la hausse des arrivées de touristes. IATA voit le bénéfice net pour les transporteurs d'Asie-Pacifique atteindre 3,2 milliards de dollars en 2013.
En Asie, la chaîne française d'hôtel Sofitel se projette sur l'Indonésie et la Chine, où il s'attend à une forte croissance dans les années à venir. Juste il y a quelques mois, le Sofitel a ouvert un hôtel de villégiature à Bali et cherche maintenant à élargir les possibilités pour Jakarta. Son nombre d'hôtels est également en croissance en Chine, où les voyageurs devraient atteindre les 100 millions.
Markland Blaiklock, le vice-président de Sofitel Asie-Pacifique, a déclaré: «Notre plus grand réseau est en fait en Chine où nous avons actuellement 18 hôtels et nous avons encore 11 hôtels en vus pour finir autour de 30 hôtels d'exploitation pour l'année 2015. Et ce nombre pourrait aller jusqu'à 40 hôtels autour de 2020.  »
Sofitel dispose actuellement de 28 hôtels en Asie-Pacifique.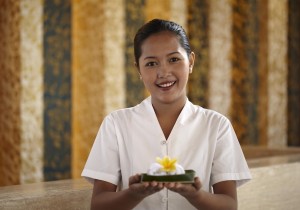 Il y a aussi une tendance à la hausse du commerce de voyage intra-Asie, avec plus de réservations de voyages en ligne pointant vers les touristes asiatiques qui visitent d'autres parties de la région.
Selon des experts, les gouvernements devraient soutenir de tels développements en ouvrant l'espace aérien pour les compagnies aériennes régionales et faciliter l'obtention de visas.
Robin Yap a déclaré:. « Nous avons besoin d'ouvrir plus d'espace aérien pour les compagnies aériennes afin de voler jusqu'à plus d'endroits, des tarifs aériens plus compétitifs et plus important encore, les gouvernements doivent chercher l'obligation de visa pour les visiteurs, je pense que les gouvernements devraient faciliter le tourisme dans cet aspect.  »
Selon des experts, de tels mouvements aideront à augmenter le tourisme et soutenir les économies asiatiques.
Jusqu'à présent, le World Travel and Tourism Council a déclaré que le secteur a contribué pour environ 2,6 pour cent du PIB en Asie-Pacifique en 2011. Il est appelé à croître de près de trois pour cent dans les années à venir.
Source: CNA / ac