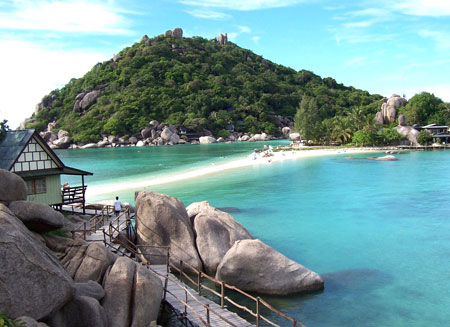 Des destinations de rêve comme l'Indonésie, la Thaïlande et le Vietnam sont célèbres pour leurs kilomètres de plages de sable blanc et des eaux turquoises paradisiaques. Mais existe surement des plages auxquelles vous n'avez pas encore pensées, voici donc notre tour d'horizon des dix meilleures plage en Asie pour des vacances d'été pleines de soleil avec quelques-unes des destinations les plus exotiques de la planète.
1. Idéal pour l'ambiance de fête: W Retreat Koh Samui en Thaïlande
Autre fois lieu de prédilection pour les routards, Koh Samui a grandi ces dernières années devenant une retraite plage sophistiquée. W Retreat Koh Samui avec son décor blanc et des touches décoratives fluorescentes, est délibérément épuré et sexy. L'endroit pour voir et être vu sur Samui, W Retreat est idéale pour la bronzette et les soirée jet-set.
2. la Meilleur pour le camping de luxe: Amanwana, Moyo Island, Indonésie
Le glamping dans son meilleur! Loin des foules, l'île enivrante à distance de Moyo , dans la nature et la réserve marine à 15 km au large des côtes de Sumbawa (à l'est de Bali) se trouve le camp de jungle de Amanwana. Vingt tentes Ecolo-chic, conciliant luxe et nature constituent la seule station de l'île.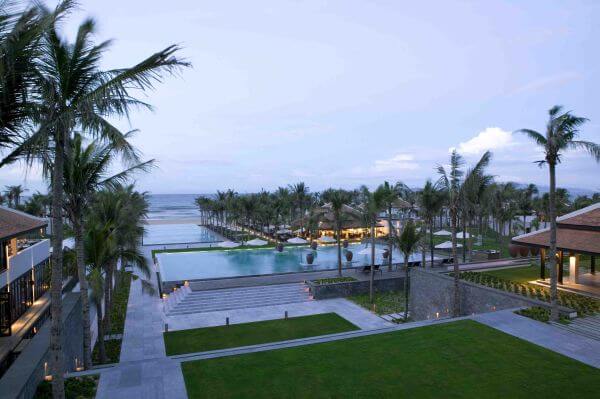 3. Idéal pour être choyé à l'extrême: Nam Hai, Hoi An, Vietnam
Situé sur la célèbre Chine Beach du Vietnam, l'emblématique piscine Nam Hai à trois niveaux et les plages de sable blanc sont parfaites pour être choyé à l'extrême dans l'un des huit Spa Suites. Séjournez dans l'une des superbes villas de plage, conçues par l'architecte parisien Réda Amalou.
4. Idéal pour se prélasser sur la plage et tout oublier: Amanwella, Tangalle, Sri Lanka
Nous aimons le glamour discret de l'Amanwella, située près de la ville balnéaire de Tangalle dans le sud du Sri Lanka. Vous apprécierez les barbecues aux fruits de mer pendant la nuit sur la magnifique plage en forme de croissant de 800m de sable doux et soyeux. À certaines périodes de l'année les invités de Amanwella peuvent même observer des baleines.
5. Idéal pour jouer aux Robinson Crusoé: The Oberoi Lombok, Lombok, Indonésie
Beaucoup plus calme que sa voisine de Bali, Lombok est moins développée, moins encombrée et d'une beauté encore sauvage. The Oberoi Lombok est un refuge tropical idyllique, situé sur sa propre plage privée sur la côte nord-ouest de Lombok. Possibilité de faire la plongée sous-marine, plongée en apnée, randonnée, déguster la bonne cuisine et découvrir une culture unique.
6. Idéal pour les retraites rustique: Marari Beach, Kerala
Niché entre deux villages de pêcheurs dans le Kerala, ce complexe de 27 acres est situé sur une plage de sable couleur or. Regardez les pêcheurs locaux qui viennent à terre dans la matinée pour une expérience authentique asiatique.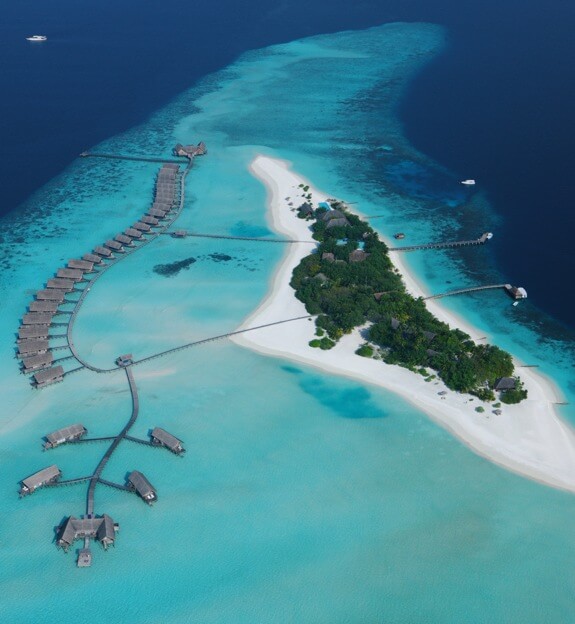 7. La Meilleure pour le bonheur les pieds nus: Cocoa Island, Maldives

Le luxe avec les pieds nus dans son meilleur, les villas de Cocoa Island sont magnifiquement conçues et le hangar à bateaux Keralan est le tremplin idéal pour partir plonger dans les magnifiques lagons turquoises.
8. Idéal pour une romance extrême-orientale: Song Saa Resort, Cambodge
Parfois, c'est très facile d'être écolo. Ouvert récemment, le Resort Song Saa amène l'éco-luxe à de nouveaux niveaux. La première île Resort, du Cambodge, Song Saa occupe deux îles au large des côtes du sud-ouest du pays. Avec des villas magnifiques qui surplombent les eaux limpides et azurées de l'archipel de Koh Rong, Song Saa est terriblement séduisante.
9. Idéal pour la belle architecture et le style: Amanruya, Bodrum, Turquie
Cette zone de la «Méditerranée asiatique» se trouve sur la rive asiatique du Bosphore (un chemin d'eau qui forme la frontière entre l'Europe et l'Asie). Profitez de la Turquie, de ses belles cotes du sud-ouest et assurez-vous de tirer le meilleur parti de la proximité des sites architecturaux de renommée mondiale comme Didymes, Milet, Priène et Ephèse.
10. Meilleur pour le bien-être: Elsewhere, Goa, Inde
Situé sur une broche de terre idyllique surplombant l'océan, «Elsewhere – The Beach House est une simple mais charmante maison trois chambres de style portugais avec juste la gentillesse du personnel, les pêcheurs et observer la ponte des tortues comme compagnie … le bonheur.